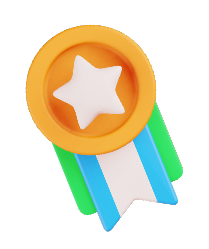 LEarn And Get Hired By The Top Recruiters!
"The MORE you learn, the MORE you earn"
Grab high-paying job opportunities with our 100% placement assistance!*
The technology industry is booming like never before. Companies are accelerating employee growth and their capabilities on a global scale, making the technology workforce more valuable now than ever. However, many engineering graduates struggle to find stable jobs after graduation due to the lack of skills required.
When you are equipped with industry-related tech skills in Python, Angular, .Net, Dev Ops, Nest.js, React.js, Java, CRM, and more – YOU THRIVE.
LearNowX provides you with exposure to beforehand knowledge, thus making you industry ready so that you tap into the experience that helps guide and stimulate your career's professional growth. 
Bridging the gap between your Dream JOB and YOU!!!
Work On The Live Projects & Herald A New Chapter In Career Progression
Students often find it challenging to get work on live projects in their said industry, compromising their resumes. But, when you work on sustained and live projects, you clear a lot of apprehensions that one may have about the industry they are going to work in.
Not only this, but by enrolling in LearNowX Live Projects, you can earn while learning through the courses and levelling up your knowledge like never before.  Our training will be an amalgamation of theoretical and practical on each course topic.
Get An Edge Over Others By Learning The Soft Skills
The pandemic has dramatically coined the need for new skills in the workforce, with social and emotional soft skills high in demand.
And redeploying talent to new roles—which often requires some skill-building—has become more commonplace over the past year.
Thus, here are the soft skills you need to thrive during—and after—the pandemic.
Soft Skills = Soft Impact
Take The Assessment To Explore Self Better
Acquiring the assessment creates opportunities for the candidates to acknowledge and identify their strengths and limitations. Moreover, it is imperative for professional development as well as personal growth.
Therefore, evaluating their skills and performance allows the students to improve and flourish.
Here you can take the free assessment test and know what skill you should start with.
Take the Assessment test free of charge
Get 1:1 consultation from our experts
Know where your strengths and weaknesses lie
Get hired by the top recruiters afterward the course